In this episode of the Business of Language Podcast, I interview Nancy Locke, a published writer, translator, language teacher, coach, and public speaker.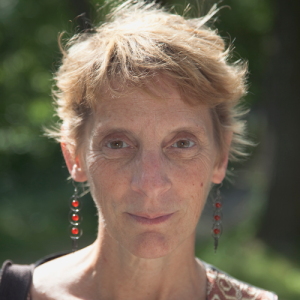 Her passion for words is evident not just from her list of professional experiences, but also in her perspective on life, learning, and business. We talked for over an hour about all kinds of language related topics: how translation has transitioned from an art to an industry, the growing need for all professionals to have entrepreneurial skills, social media tips, and more. 
It's hard to pinpoint my favorite moment of the interview, simply because it's obvious that Nancy so enjoys what she does that every anecdote is inspiring. Her advice on social media presence for translators is spot-on, and worth listening to on repeat even if you aren't in the translation business!
Resources mentioned by Nancy Locke in this episode
You can find out more about Nancy by reading her blog, and of course, you can find her on LinkedIn!
As for the groups and other links Nancy mentions in the interview, you can find them below:
Facebook Groups: Standing Out (hosted by Andrew Morris) and Watercooler: for translators and interpreters (hosted by Andrew Bell).
Additionally, not mentioned in the interview but enjoyable "for its quirky irreverence that rarely tips into gratuitous nastiness" is Things Translators Never Say (hosted by Erik Hansson). 
Social Media Expert: Mark Schaefer's Grow blog. According to Nancy, "Mark consults for the big guys but has great respect for small business." 
Click here to listen to more episodes of the Business of Language Podcast.