In this episode of the Business of Language Podcast, I interview Anna Marie Trester, also known as the Career Linguist. Anna has a PhD in Sociolinguistics from Georgetown University, and she works at the FrameWorks Institute in Washington, DC. In her position she helps advocates tell their stories, a task that is perfectly suited to a story-telling linguist!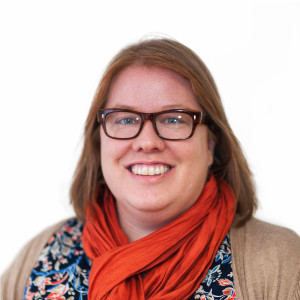 Anna shares some excellent tips on how language and linguistics majors (and anyone on the job market!) can craft their own stories to better position themselves for potential jobs. One tool she uses herself and explains in the interview is one that I'm now working on, as well: pocket examples. You can listen more about using stories in career searching, and you can also read her post on the topic.
Besides crafting pocket examples, Anna also shares some valuable tips on how linguists can search for job opportunities in various fields using the acronym BRIGHTEN (Business, Research, Industry, Government, Healthcare, Technology, Education and Non-Profits). She's also got some fantastic pointers on how to best use LinkedIn to not only find job opportunities, but to create a profile that can bring job opportunities to you. I highly recommend spending some quality time with your profile after listening to this interview and after reading Anna's posts on LinkedIn!
I hope you've enjoyed this linguistic perspective on careers, and check out the resources mentioned in the podcast below!
An important update since this episode came out: Anna has published her book! You can purchase it as a paperback or ebook on Amazon.
Click here to listen to more episodes!